Order management (order-to-cash) process for telecommunication providers
Tracking orders in ProcessMate process management platform
ProcessMate is a cloud software managing processes through easy configuration that requires no IT skills and can be accomplished in a few minutes. The platform requires no installation or hardware, it's in cloud so you can have it set up in minutes.
Order Management (also called Order-to-cash) is a part of ordering process that is normally initiated after the order is captured by sales department and follows through Service Design, Service Activation and Testing. The goal of the process is to establish the service and initiate the billing for the service.
ProcessMate cloud platform is well equipped with features allowing to both enable your clients to submit their quote requests and orders via a marketplace, as well as to allow your employees to communicate with clients, keep track record of customers, quotes and orders, turn your front- and back-office to a well-oiled digital business.
Digitalize your business with client portal
Clients expect businesses to provide all the tools online: for ordering and for sales. ProcessMate can take care of that with our Customer Portal module. Receive quote requests, orders and service requests directly from clients.
Efficient tooling for back-office customer operations
Automate your back-office sales and service teams too. ProcessMate will introduce a single-point-of-truth environment where all customers, their quotes, orders, service requests and communication can be viewed and managed. The employees will be able to accept clients requests or fulfill them on behalf of customers.
Everything is a workflow, not a single task is forgotten
Orders and customers requests may trigger back-end processes. This is an effective way to track all activities required for ordering (quotation) and service requests, including assigned team members, due dates and delays.
Attach documents and manage process data
Documents can be attached to processes if required. Full information may be documented in the easily customizable set of data fields, such as billing address, order number, technical service data and any other.
Digest reports and email notifications
Users get notified of progress via email instantaneously. In addition, daily and weekly "digest reports" include all necessary details on progress, delays and pending tasks.

Sales & quotation portal for your clients
Ability to sell digitally is important for both your B2B and Consumer clients. ProcessMate is equipped with a fully features sales portal, which can be configured to accept orders directly or via a quotation request process, depending on the needs of your business. Your clients would conveniently pick products from your catalog into a basket, specify necessary information, uploaded requested document. The quotation process (if needed) follows a typical internal approval and client's acceptance procedures, with the extra advantage of introducing a flow of tasks that your users and customers are advised to follow. This adds control and visibility for each task of every order or quote.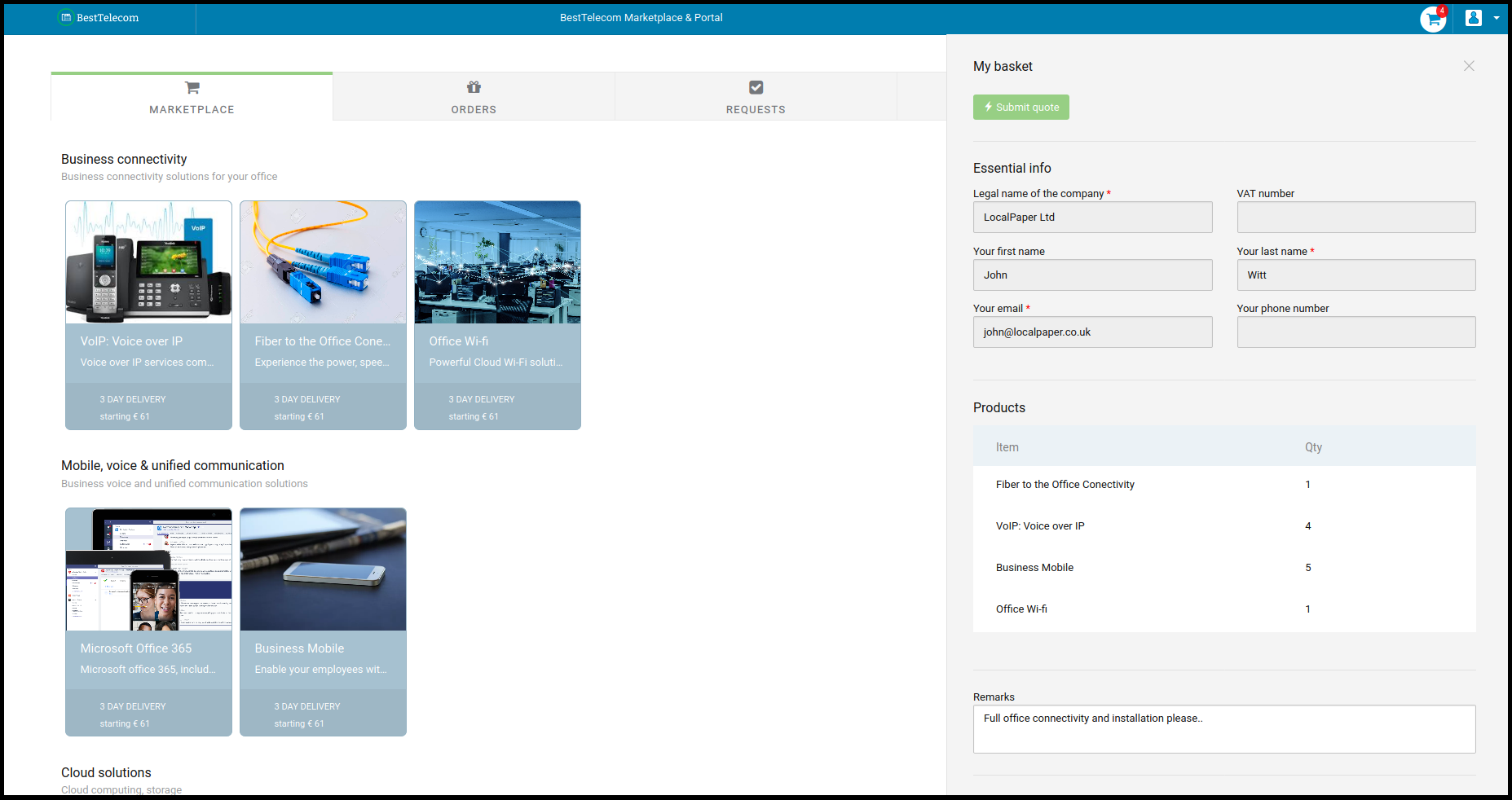 Fully enabled back-office: managing customers, orders and service requests
ProcessMate helps keeping track of your customers, their quotes and orders, service requests and tickets. It is a full Customer relation management platform at your disposal. Your sales and service personnel will look at the same source of truth from now on.

Process and task management
Whether it is a quote request, a sales order or a service requests, ProcessMate will initiate a process and will help your employees in organizing their work for every task at hand. Additionally, it will notify of coming due dates, delays and increase visibility for managers with a comprehensive who-does-what view.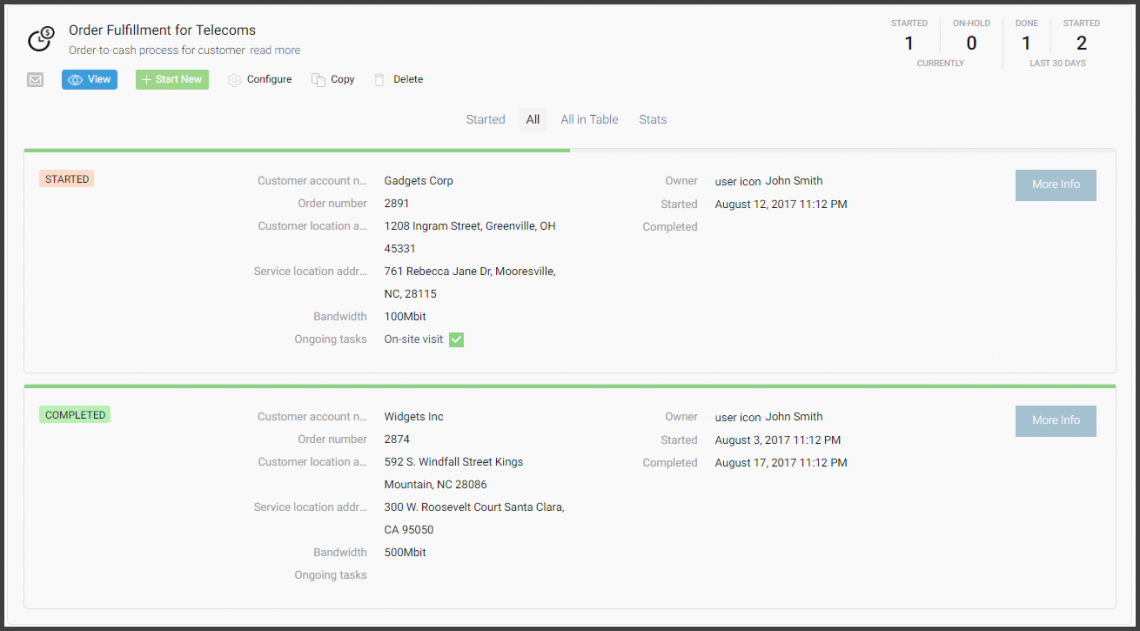 Reports & Statistics
A number of reports are ready to use, offering a great insight on the general efficiency of operations of the company, as well as performance of individual employees