Recently we have delivered a number of product updates. These are both infrastructural improvements and functional.
Better, more reliable infrastructure
Our infrastructure team worked hard to fully transform the infra setup of ProcessMate. Now, the platform runs on the new container-based infrastructure. This makes the platform faster and more reliable.
On top of that, all major frameworks, operating systems and databases used in ProcessMate have been upgraded to the most recent ones.
This has been delivered with a downtime of only 15 mins over the week-end.
Process and task scheduling: improved customer experience
For companies that schedule multiple tasks per month or even per day, we developed a new view with the improved user interface for scheduling processes and tasks. It is a tabular view of all process schedules, with an ability to search by the process name.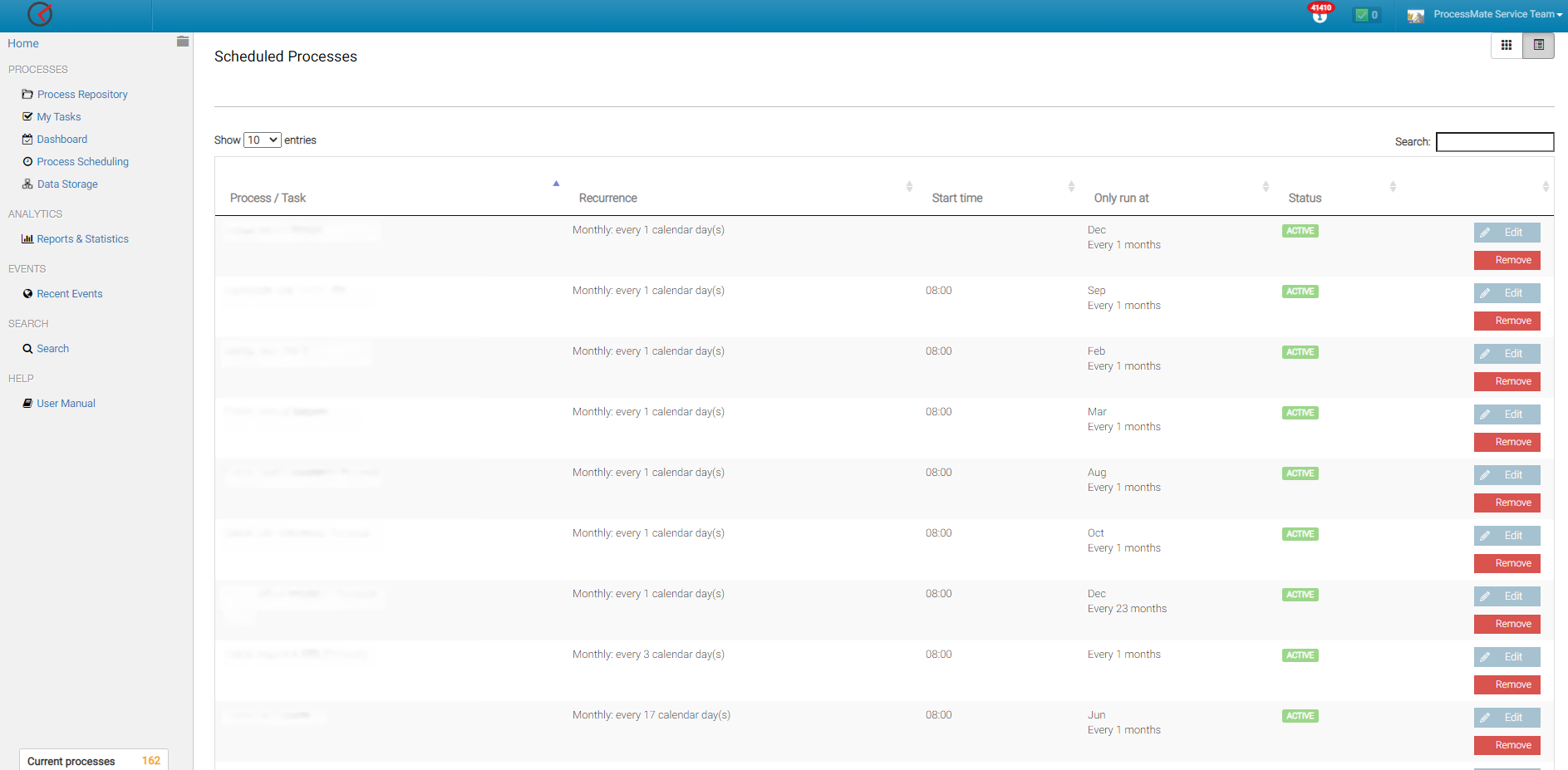 Further improvements for Customer Portal
We have introduced a number of functional features and fixed a number of bugs in the Customer Portal feature. This is a feature that enables our customers to build customer portals to digitize their relationship with their clients. The end customers may requests quotes, directly place orders and service requests, view the progress of such quotes, orders and requests. The customer portal can be flexibly configured, branded with your logo and corporate costs.
We will not stop there and we will be adding further functions.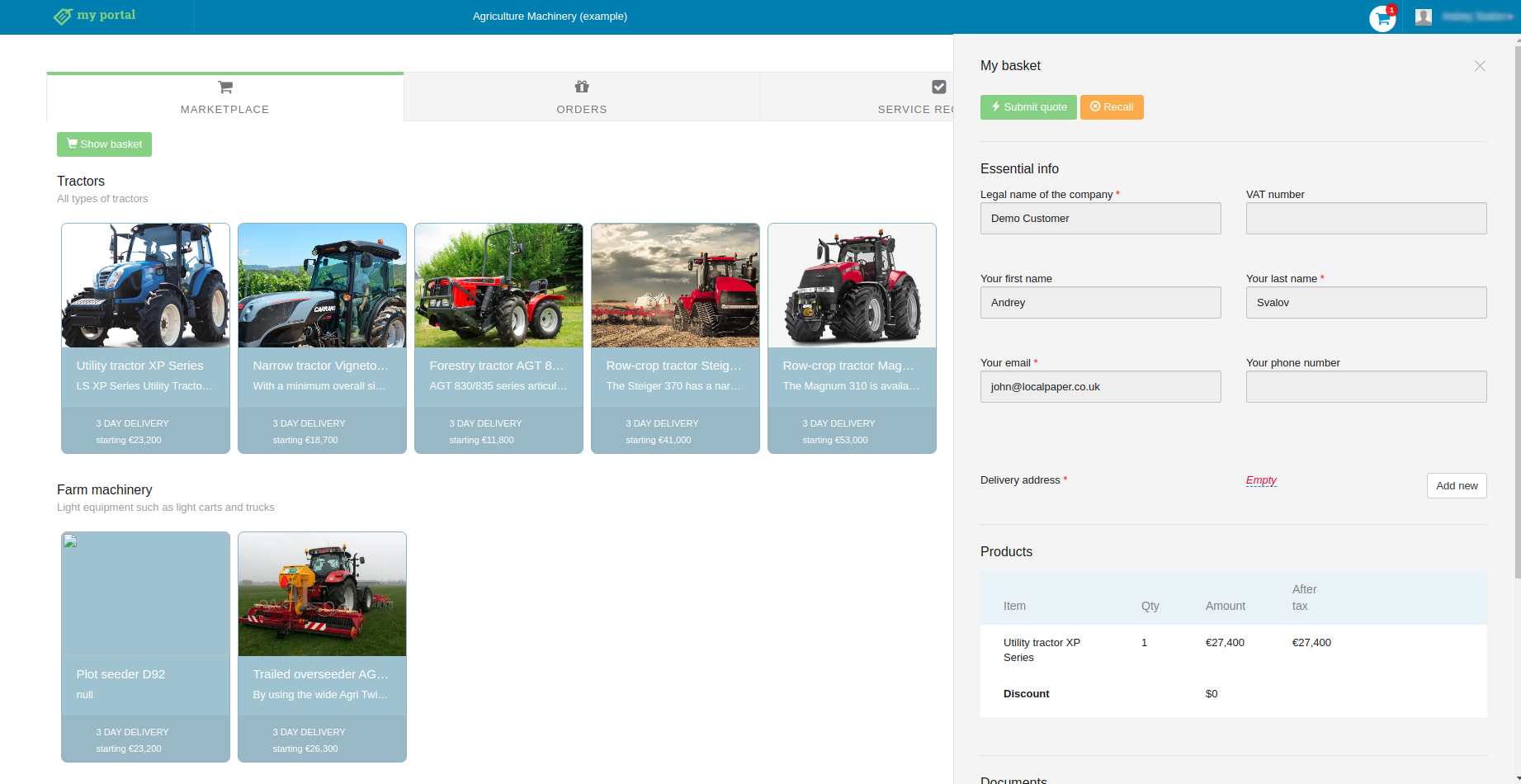 ProcessMate is a
customer portal
and
business process management
cloud software that offers a simple and yet powerful customer portals that can be branded and configured to accept specific types of service requests, check on status and receive notifications by you and your customers.
ProcessMate offers an innovative approach to the sales includes:
The quotation process may be optionally implemented as one preceding the actual sales.
The quotation and the sales process are processes with distinct tasks for users. Those processes are configured based on the specific of your business with additional optional tasks, such as "site visits", "inventory check", "check with supplier" etc.
The tasks are assigned to own users (your employees) but some of them may be carried out in the customer portal by your clients' users directly. For example, your client users may initiate the quotation process by filling in the basket of the products of their choice, approve the offer once it is ready, etc. So, no quotation is lost and users always know what tasks are assigned to them.
View more at processmate.net/customer-portal/